Viper Vape Employee Highlight: Nate Evans
What's up, Viper Vape fam? Welcome back to the blog!
We're starting something new over here on the blog. Once a week, we're going to meet an employee from Viper Vape, Inc. You'll get to learn about our employees and see who helps you have a the best experience possible as a Viper Vape family member.  

So, today, we're getting to know Nate from N8Designs.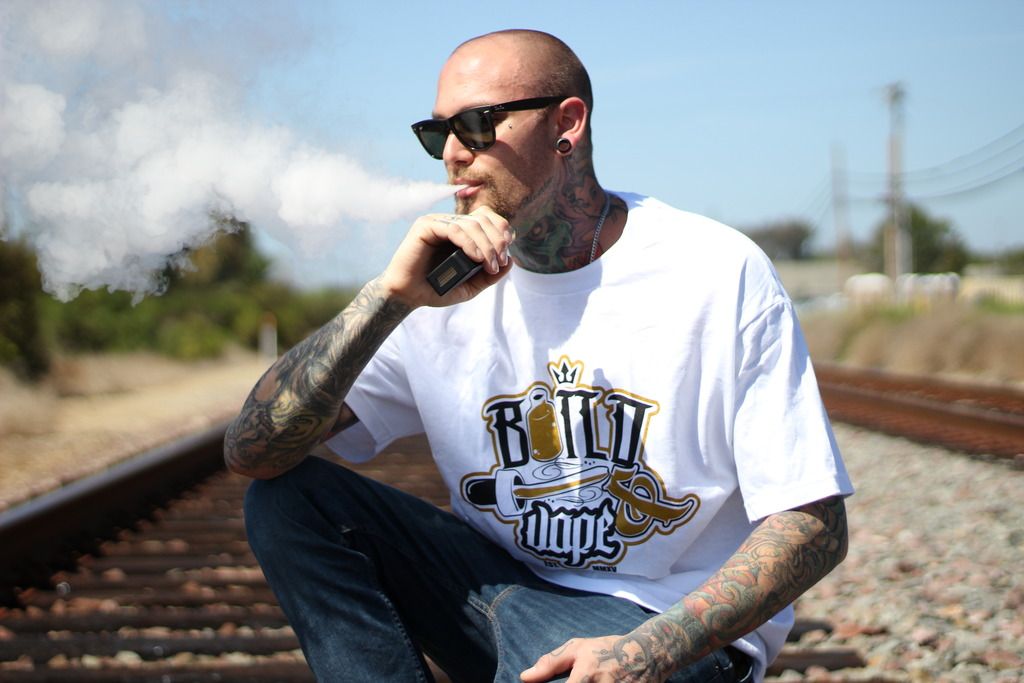 Nate is 28 years old and is from Oceanside, California. He became a team member with Viper Vape in April, 2015. Nate is the marketing director at Viper Vape and is the supervisor of Viper Vape SD. Nate is in charge of ads, product photos, coming up with new sales and specials online at ViperVape.com and at our Carlsbad location. At Viper Vape SD, Nate helps the team keep the flow of foot traffic and new items running smoothly.

I asked Nate why he got into vaping. "I needed something to do when I was getting myself sober and couldn't stop smoking cigarettes," Nate said. "After I began vaping, I was also trying to stop going to bars, and vaping introduced a whole new social scene to me." I then asked Nate why he wanted to work at a vape shop. "At first, I just really liked building once I learned how to and got into the specifics of things, like different atomizers. Past that, the whole vape culture appealed to me because it was one big family." The rest is history with Viper Vape! When I asked Nate what his favorite part about being in the industry is, his answer was quick and easy. "I get to try all the new candy flavors! I also love the events. The atmosphere is always so positive." I know you're reading this without knowing the guy but, trust me, he loves his candy. 

Aside from being an employee we all rely heavily upon, Nate is the sole creator and owner of Immolation Competition Wire. Nate worked for two years diligently researching and combing the internet for the perfect blend of  wire. "I felt like people needed a wire that wasn't as finicky [as other wires], but still offered a lot of vapor production and clean flavor while being affordable to the consumer." Immolation Competition Wire is medical grade stainless steel alloy hybrid wire. It is composed of only the finest mixture of stainless steel and other medical grade food safe alloys. It does not release gasses when being heated up and cooled down under the current temperatures that e-liquid is vaped under. Immolation also has an almost instant ramp up time. Our customers that try it out absolutely love it. 

When Nate isn't busy at work here at Viper Vape, he's busy tattooing. Nate has been tattooing for nine years now. "I got into tattooing because, growing up, a lot of my idols had tattoos and I loved the art. I started drawing up my own designs so my friends could get them tattooed, and then I just started doing it myself." Nate has a passion and knack for art, both on the skin and graphic design. 

Nate is a really bubbly, happy guy. He's always walking around the shop smiling, and, even when stressed out, holds his cool like no other. Nate is a huge comedic relief for us around headquarters, but is always dependable when we need projects done or when someone needs help. You'll never hear Nate say "no" to helping any of us out. 

All of our employees are crucial here at Viper Vape, and all have a passion for their jobs. I look forward to introducing you to a new employee next week!

As always, if you have any questions, please e-mail us at info@viper-vape.com. We love hearing from you! 

Have an awesome week, 
Your friends at Viper Vape